Treat produced water to improve water reuse quality or reduce volume for disposal.
We offer customized, science-based solutions for managing and treating water. Our customized, science-based solutions contribute to the quality and readiness of water according to your operation's requirements. Water treatment solutions are available for each stage of your operation:
Treatment of produced water for reprocessing and reuse in long-term and short-term storage facilities.
The treatment of bulk water stored in above-ground tanks or ponds.
On-the-fly treatment of water throughout its movement toward end uses and at any point in between.
Water management will have unique challenges, and our customized solutions will provide the technology needed for each stage.
Trusted for Our Expertise
With our custom water treatment technologies, MAK Logistics offers the technical expertise to treat water produced by shale gas and oil extraction. Our solutions are designed to avoid fracturing water challenges with superior water analysis and treatment while improving productivity with a customized flow assurance program.
We specialize in removing the organic compounds and harmful metals from flow back and produced waters before reuse or discharge.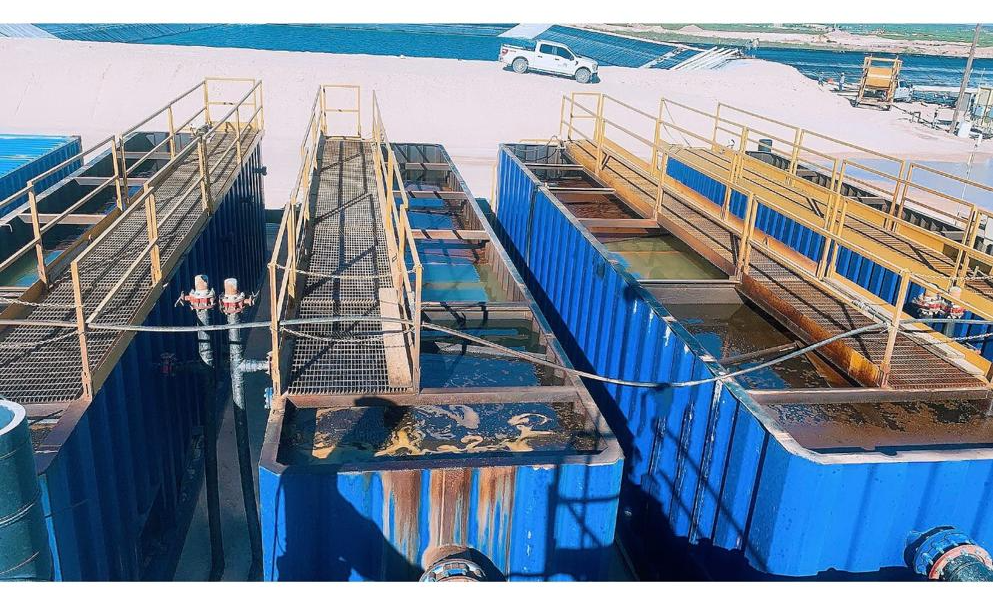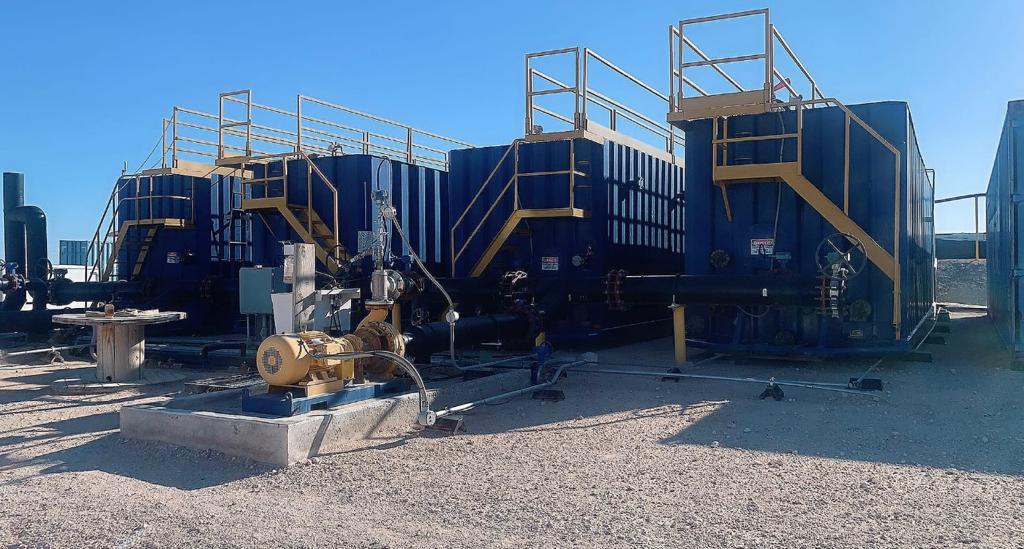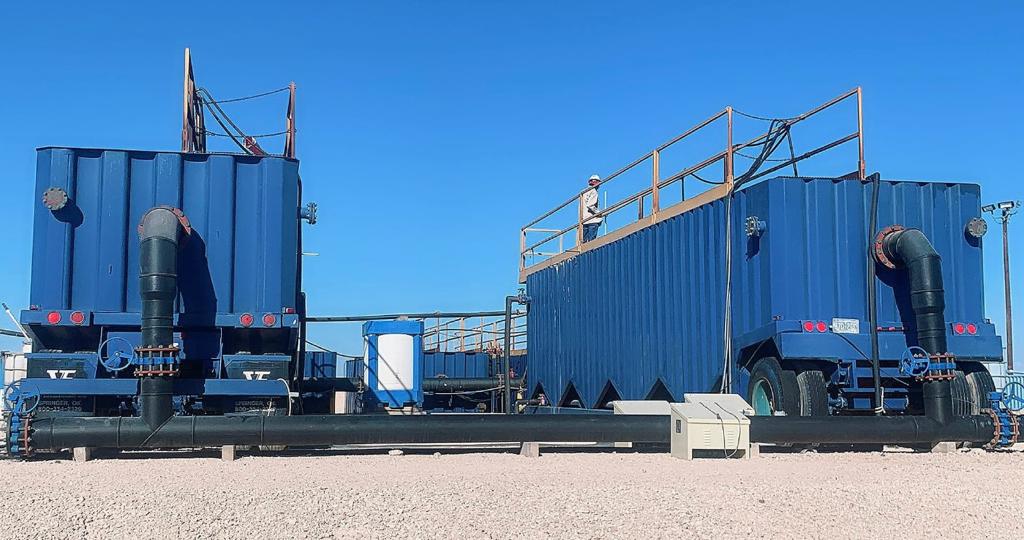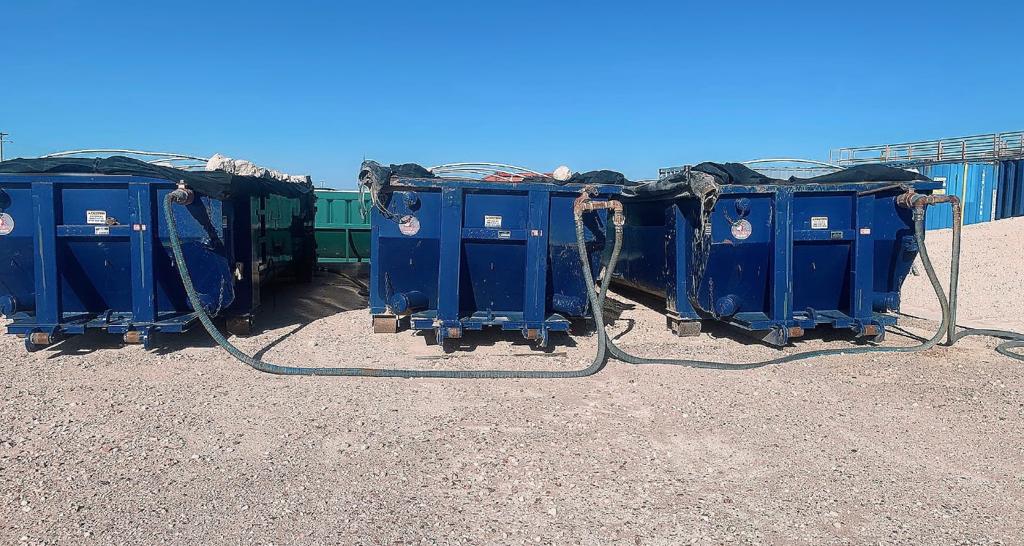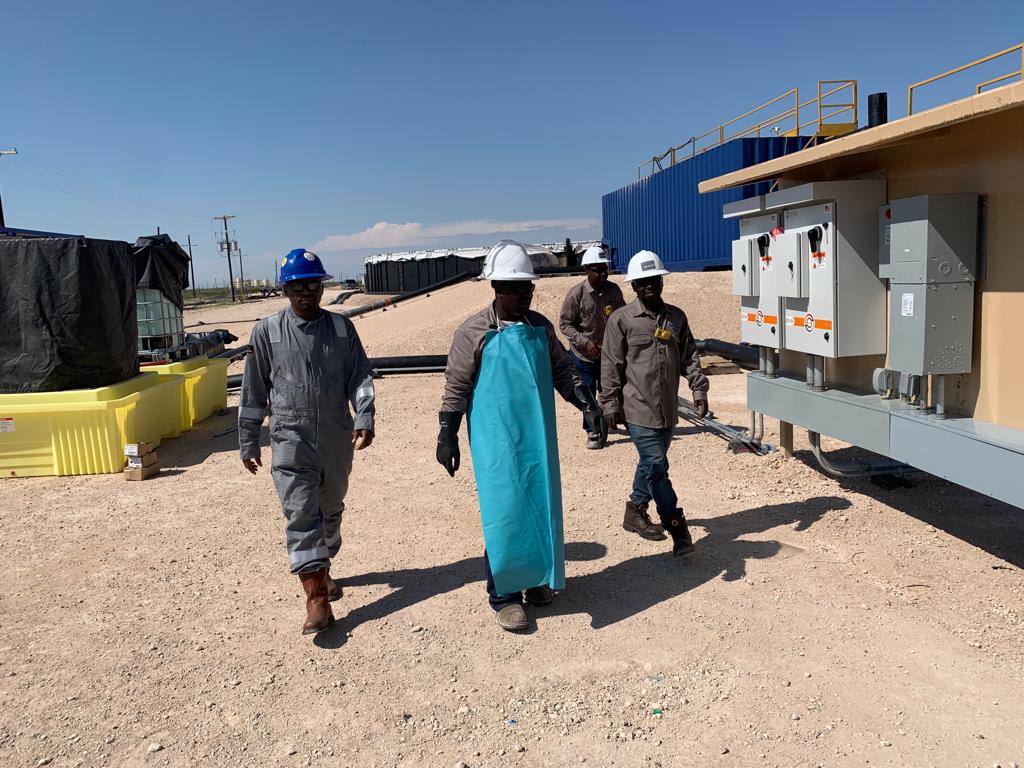 Advanced High Purity Technology
Shale gas and fracking water treatment solutions from MAK Logistics Inc can help to:
Re-use water from shale gas production processes

Recover valuable or saleable by-products from production waste streams
Reduce the environmental impact of shale gas production and fracking
Encourage water and energy sustainability
Having sufficient process water is essential for viable shale gas extraction using the fracking method. Extraction companies need to optimize the way shale gas process water is utilized to minimize the impact on water supplies that support populations, farming communities and wildlife.
Contact the experts at MAK Logistics Inc today!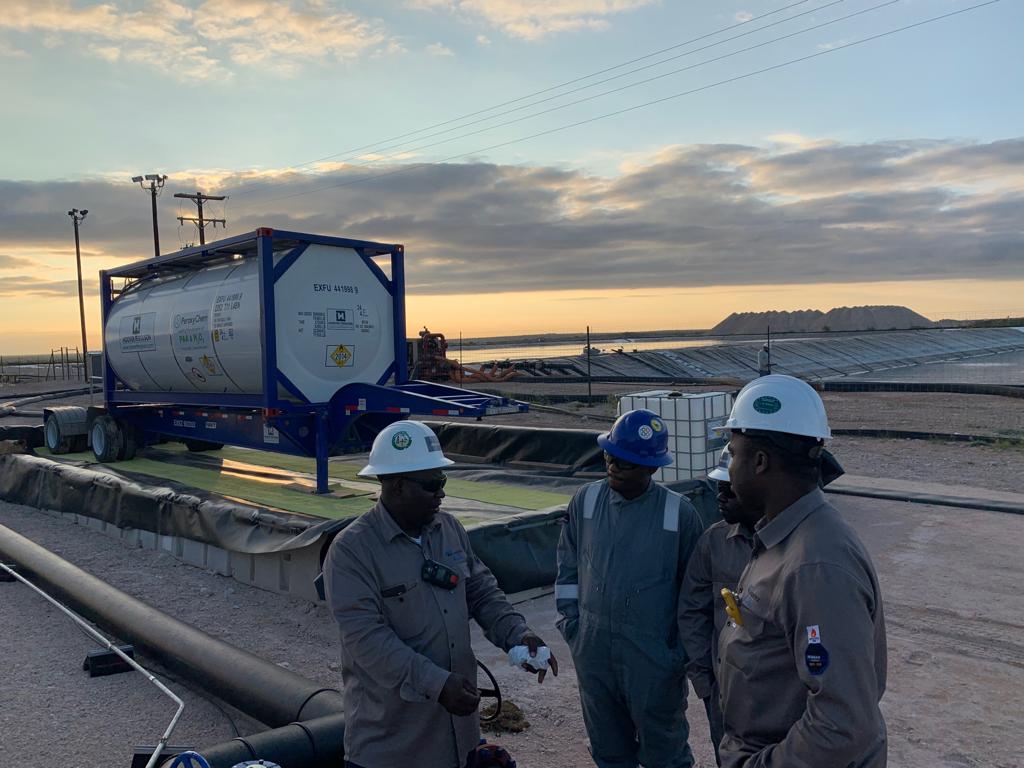 Highly Skilled & Trained Staff
Mak Logistics personnel understands the importance of effective, efficient, and safe water treatment to kill bacteria, remove heavy metals, prevent scale, and remove and prevent H2S, among other water quality issues. Our Water Services team is highly skilled and trained in designing custom-built systems to meet our customers' operational and compliance requirements. To determine the best science-based solution for your operation, we begin by analyzing your situation.
Mak Logistics water treatment technicians undergo rigorous training to ensure the safety of personnel and equipment. Safety training includes PEC Safeland, H2S, Equipment Operator training, defensive driving, working in/near water training, HAZCOM, and respirator training. Our HSE manual is also reviewed, and they receive customer-specific training. We have not had a lost time incident or reported a chemical spill for the past four years.
Industries Serviced;
Oilfield Operations
Municipal Water
Coal Ash
Wastewater Lagoons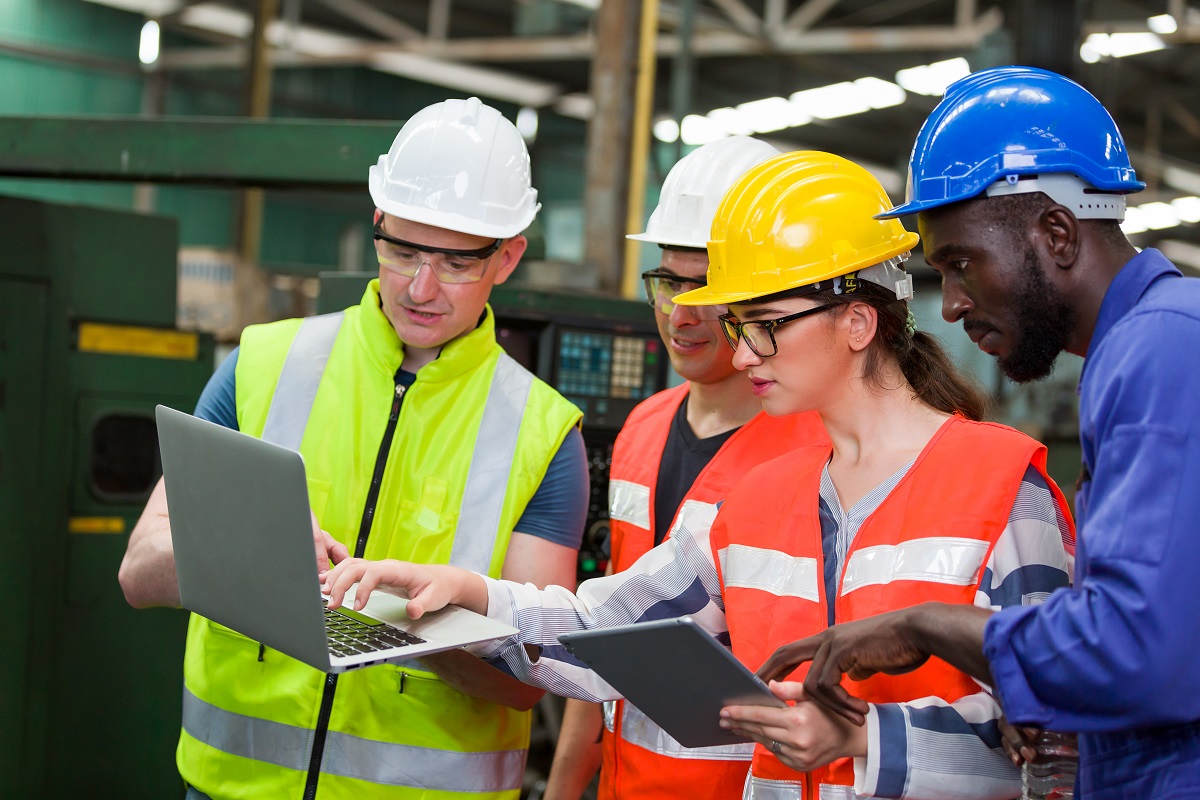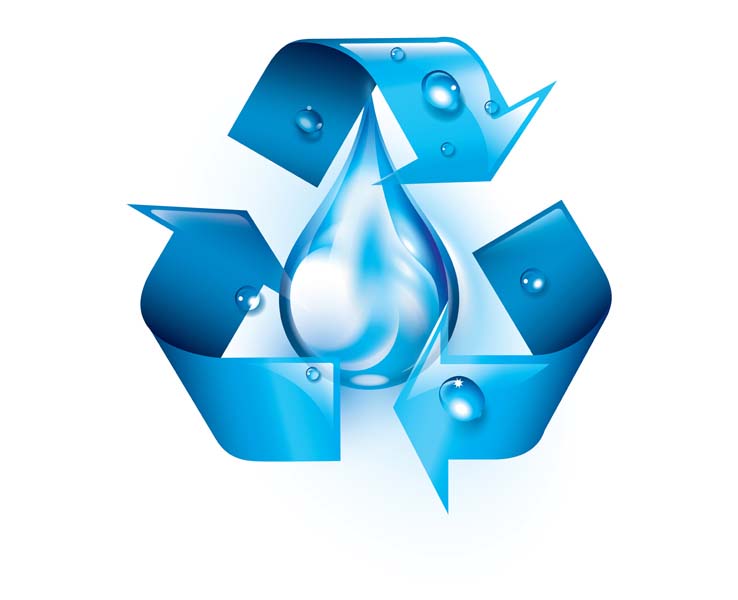 Throughout the years, our water treatment crews have recycled and reused over 250 million gallons of produced water.
Managing stored water efficiently and effectively is essential from a compliance and cost perspective. Our team of experts installs custom-designed water treatment systems for recycling and reusing.
Surface Aeration & Chemical Injection Treatment
Cost-effective, Low Maintenance Water Treatment Systems
Our Subsurface Aeration and Chemical Injection Systems have been extensively used across several oilfield basins to meet the water quality demands of oilfield-produced water storage applications. We can provide custom aeration systems for any storage application, including frac tanks, aboveground storage tanks, and ponds. Because all components of our system are manufactured from corrosion-resistant materials, they require virtually no maintenance.
Safety and Monitoring:
Three emergency shutdowns are included in the setup
The treatment is automatically adjusted based on the potential for oxidation-reduction.
An independent laboratory provides detailed analytics.
The system tracks output data in real-time.
A single operation is required.
A field test is available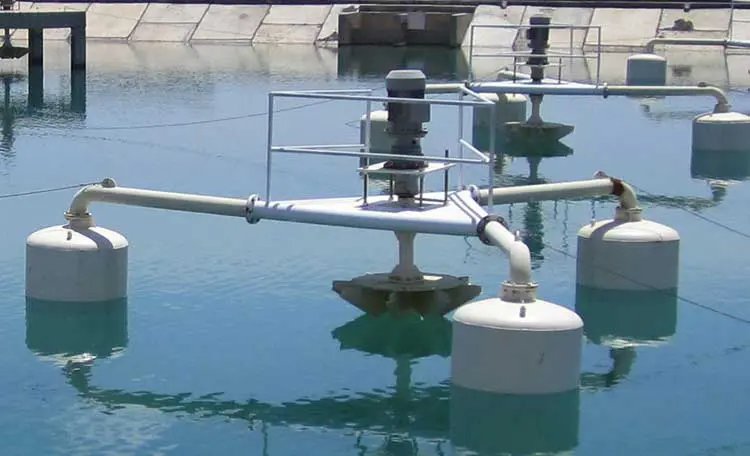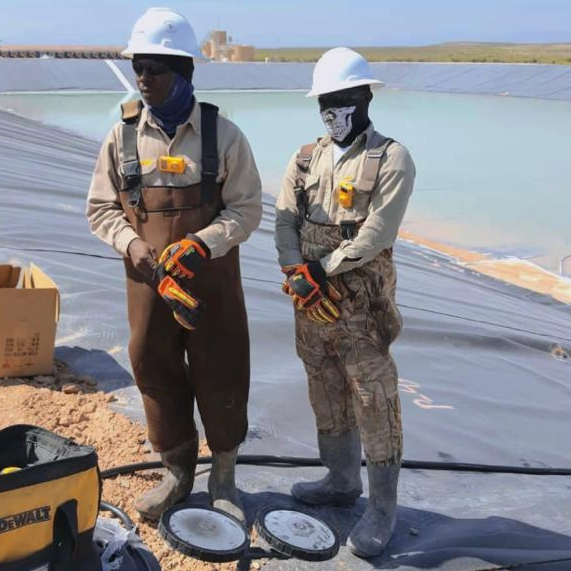 Subsurface aeration introduces atmospheric air into the storage unit, increasing dissolved oxygen (DO) via absorption. As the water circulates, an air column replaces it, creating a continuous loop. Our diffuser assemblies develop a network of interlocking loops to ensure zero stagnation zones.
Oxygen levels increase, altering dissolved gases like hydrogen sulfide. By maintaining a cooler temperature in your pond, continuous circulation prevents the stratification of layers and reduces bacteria growth.
Reduces downstream chemical usage (oxidizers).

Bacteria growth in septic ponds can be prevented.

Reduced growth of harmful bacteria in low-oxygenated water.

Hydrogen Sulfide is eradicated and prevented.
In addition to reducing bacteria and sulfides, increased DO acts as a mild oxidizer.
Circulates water continuously.
Suspended solids are reduced.
It reduces the concentration of dissolved gases.
Removes heavy metals from the environment.
Eliminates and prevents odors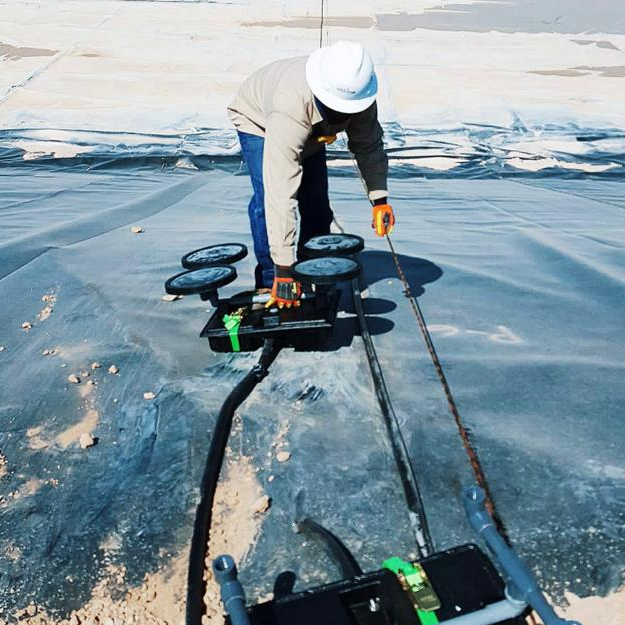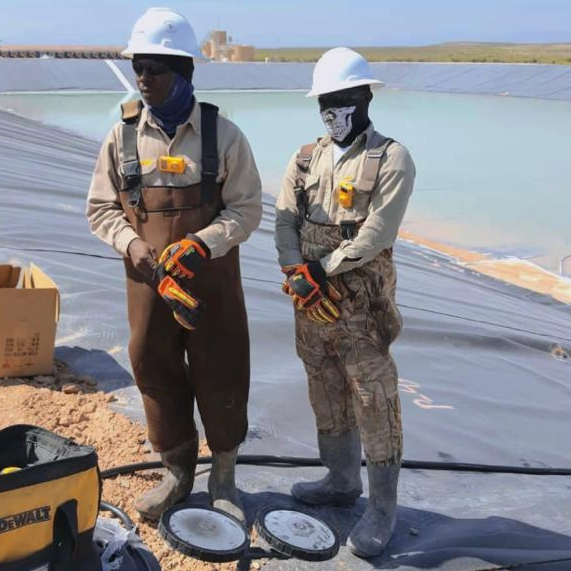 Cost-effective, Low Maintenance Water Treatment Systems
An oil skimmer removes floating waste oil, which is the first step in any recovery, recycling, or reuse project.
Surface Oil Removal:
Operational improvements and cost reductions
Reduces equipment clogs, so absorption materials and vacuums are not required to remove oil
Reduces the need for chemical water treatment
Applications:
Tanks
Sumps
Pits, Ponds and Impoundments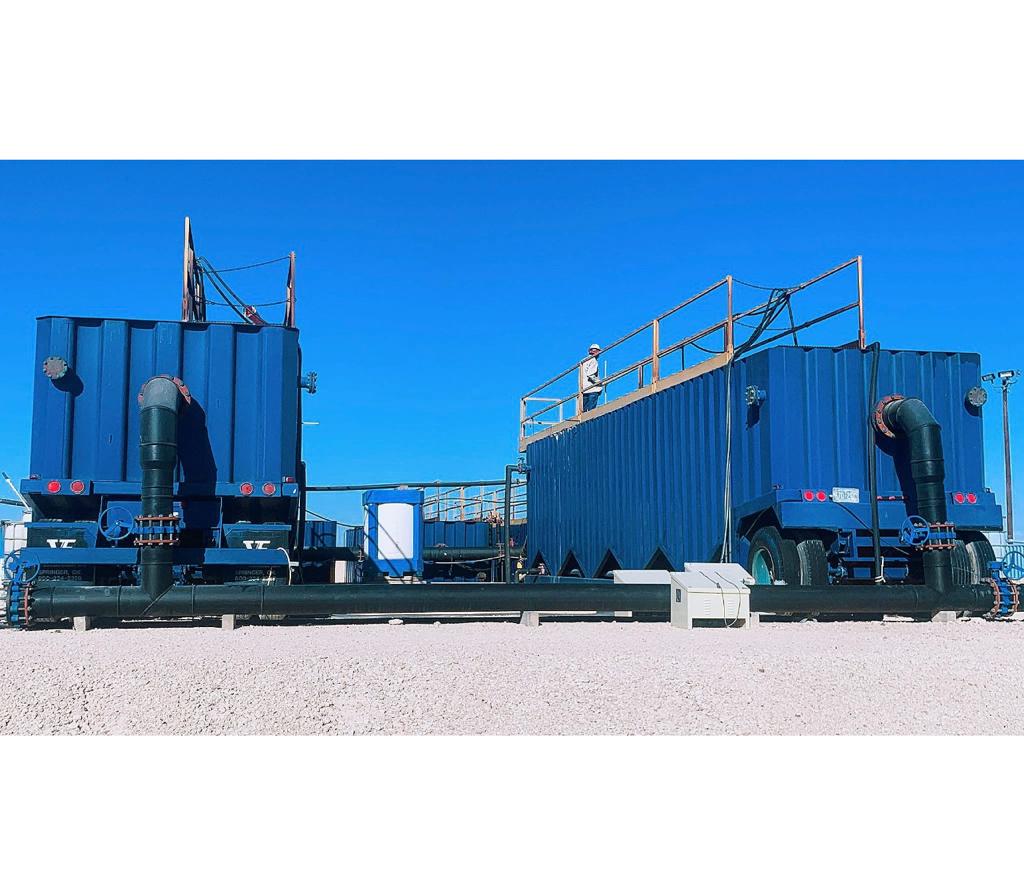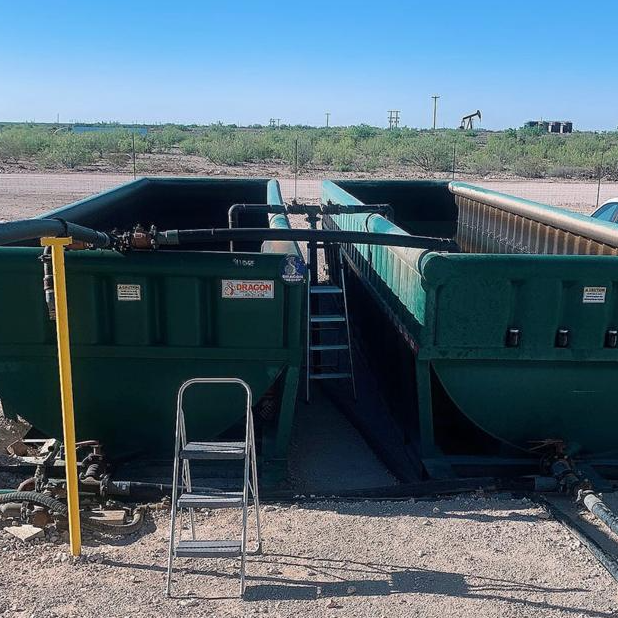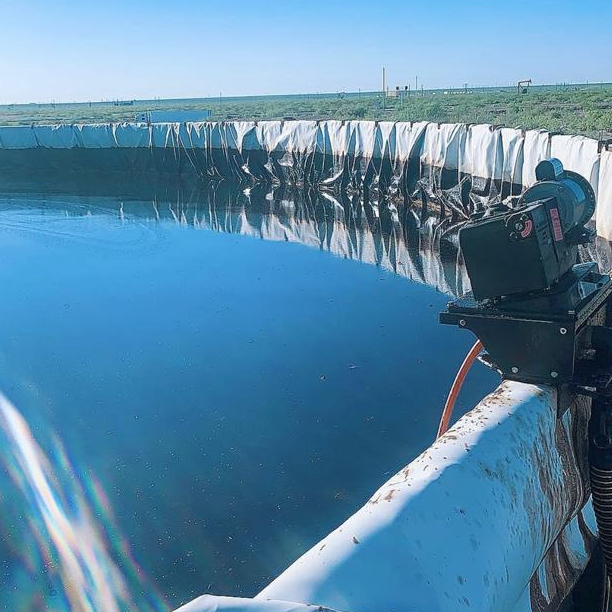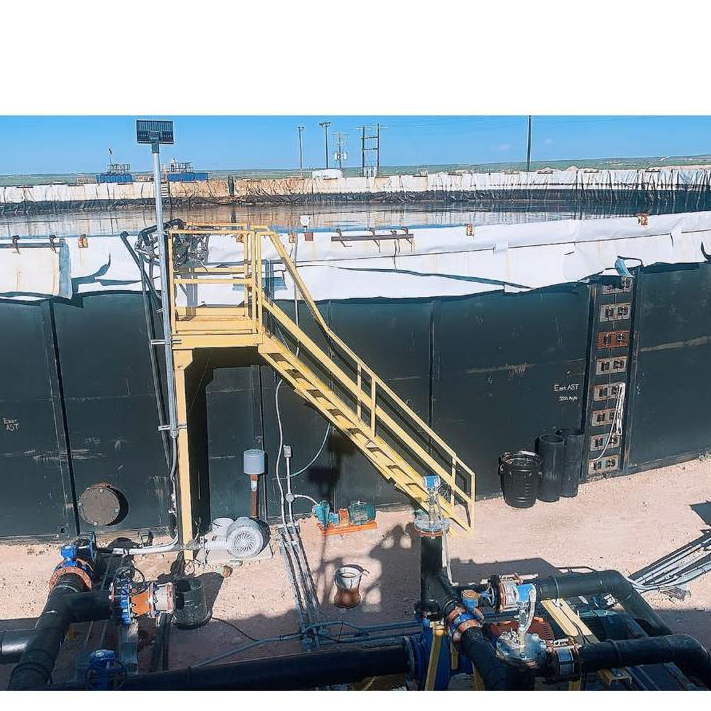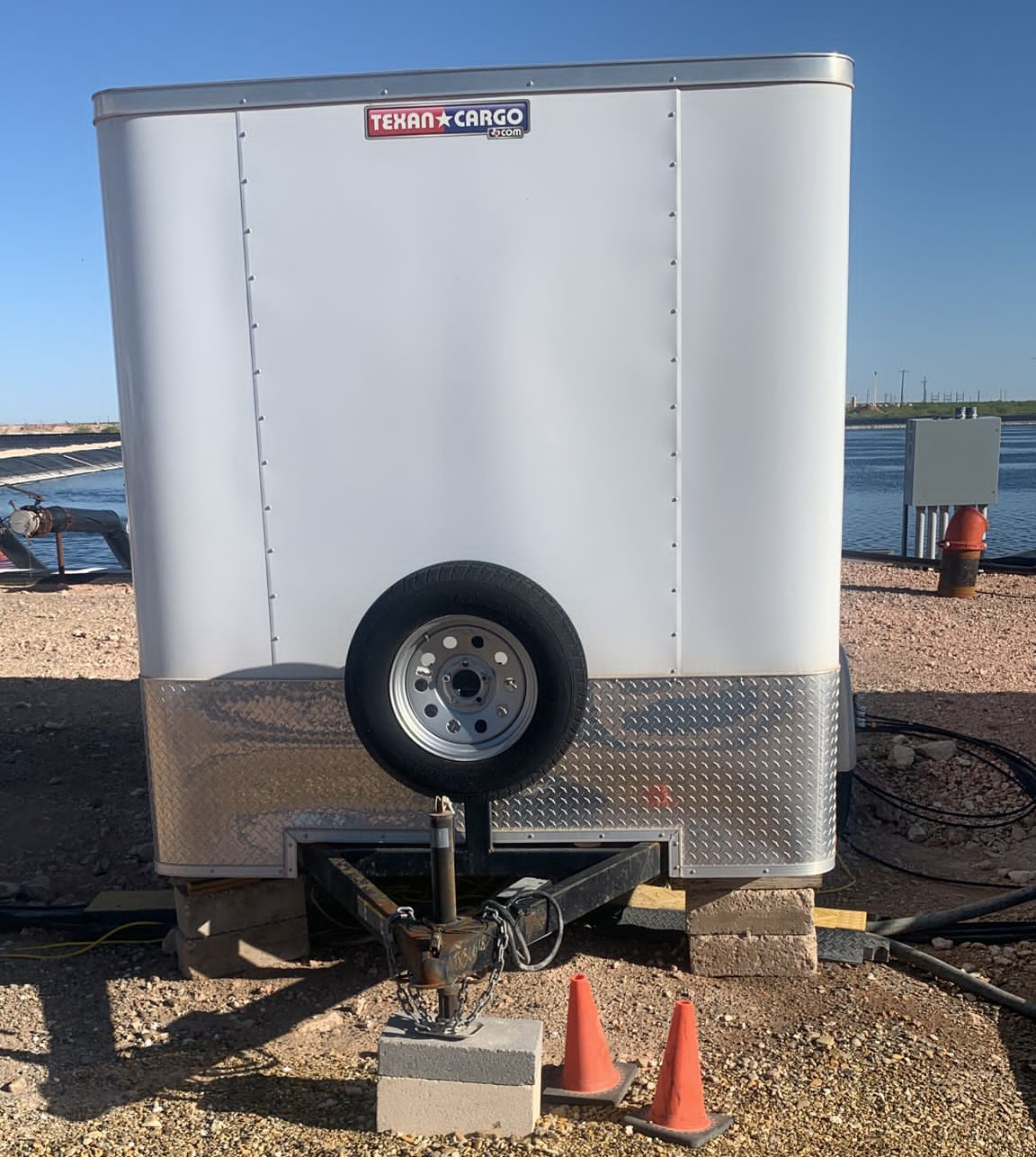 On-the-Fly Water Treatment Services
Our On-the-Fly Treatment Solution:
 Chlorine Dioxide is generated by independent and redundant means
 Monitoring and adjusting ORP during treatment to fine-tune injected ClO2 continuously and automatically

It is possible to inject up to two additional chemicals simultaneously
An impressive 200 bpm flow rate can be achieved
Safety and Monitoring
There are three different emergency shutdowns to stop the system
Automatic adjustment of treatment based on ORP
A field test is available
Detailed analytics from a third-party laboratory
Real-time tracking of output data
There is only one operator required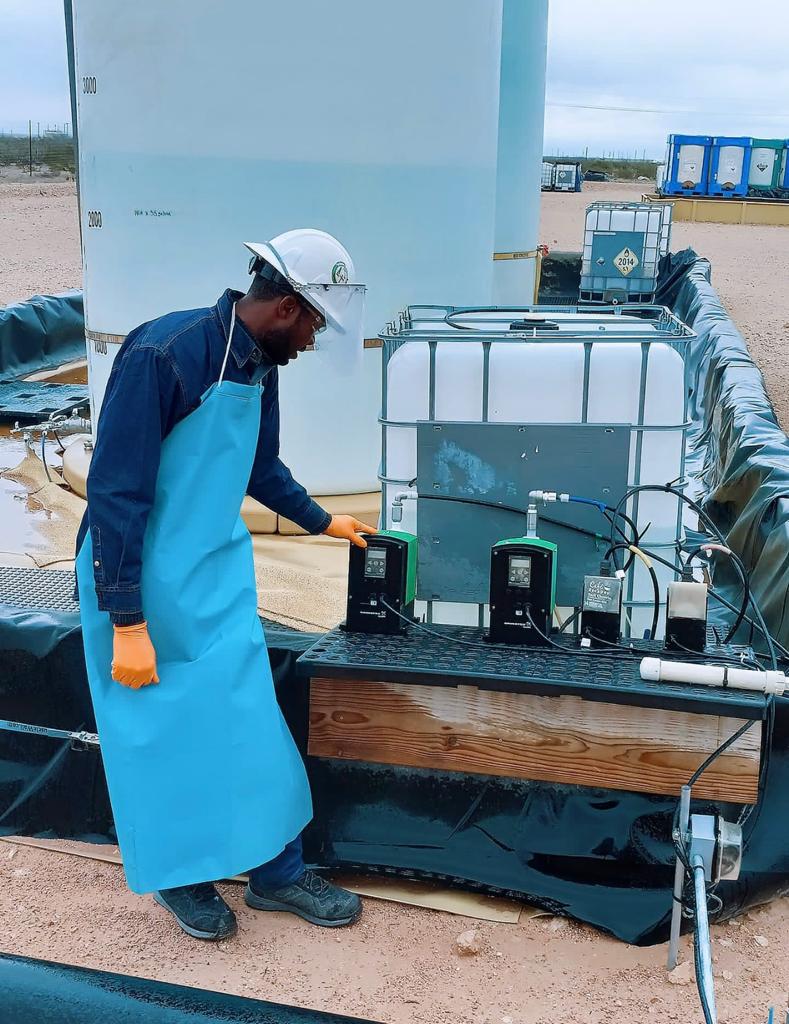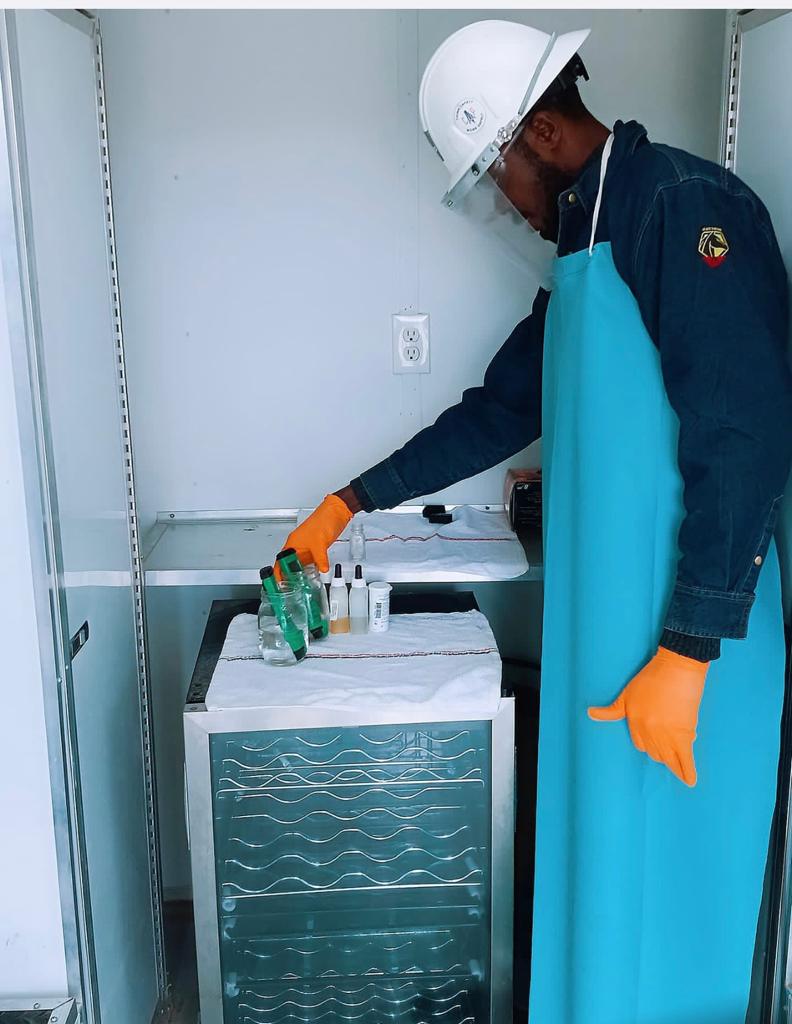 MAK Logistics Inc (MLI) is here to help!
Shale gas and oil production present a leading energy source moving forward, yet its future and production are tightly linked to water management. Every water type, job site, and economic case is different.
Contact us to review your specific situation, benefit from our expertise, and assess if your water management costs or risks can be lowered.
Our sales engineers are ready to help you find the right solution. Fill out the form to connect with us.